Reflex – Dev Diary 41
Work continues on creating the World 5 levels, but I have also been paying attention to some much needed polish here and there. The main opening menu and settings area was looking a bit drab as I was just using text labels for buttons. I wanted to utilise the UI style I had adopted for the game elements on the main menu as well. I also felt that the main menu buttons should be arranged horizontally instead of vertically and that would allow me to add in a little credits fader underneath. No one really likes credits in games so I wanted to just display them at the bottom of the screen on the main menu fading between the various credits required; this is of course mainly just me but there are a few attributions I felt I needed to make for other elements such as sound effects and royalty free music that I'm using.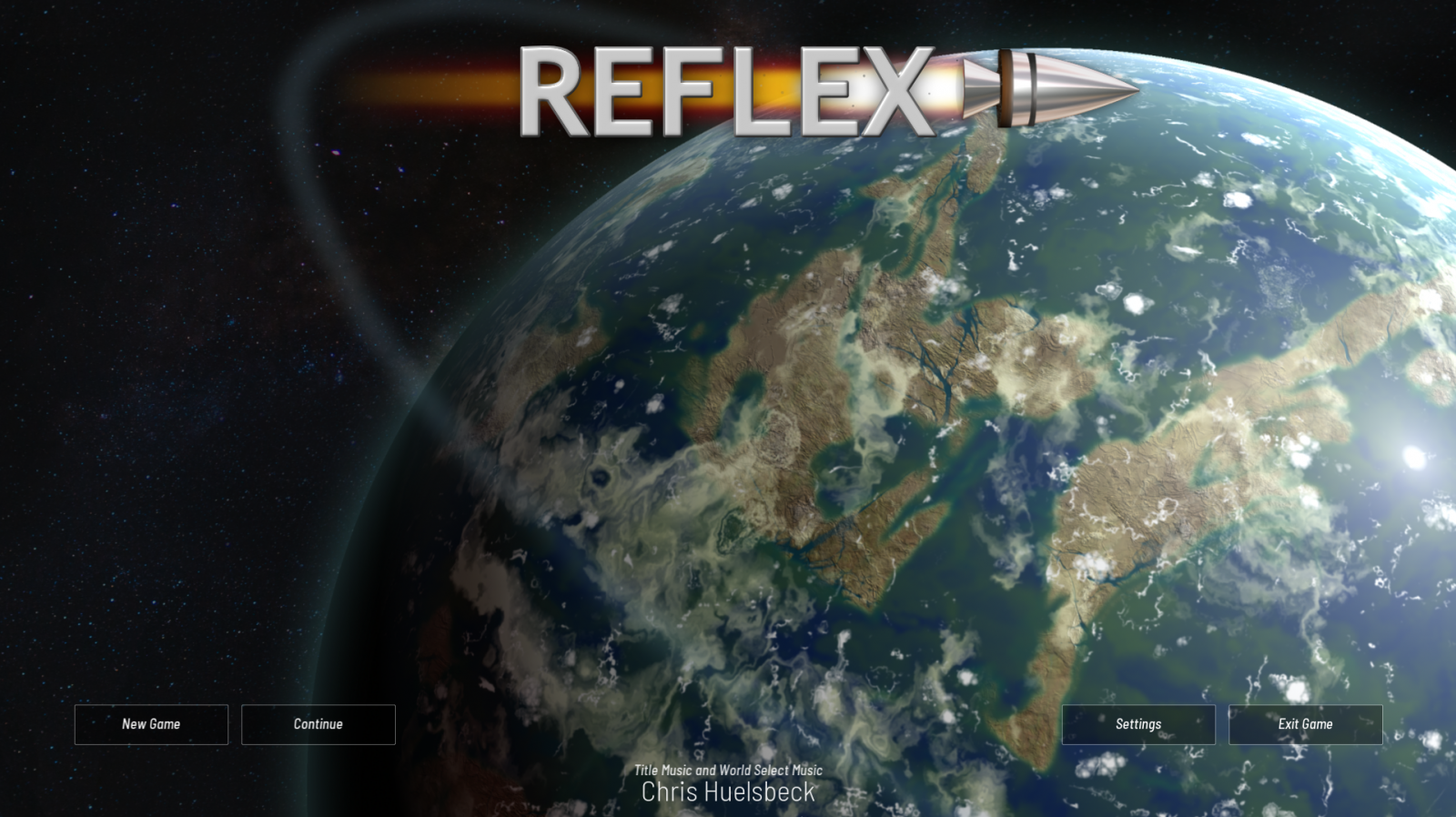 With the new UI in place I also wanted to do a test run on Android to make sure that it was all going to look just as good there as well. Good news is I just needed to increase the font size a bit on the menu buttons and level descriptions. The Android version hasn't been fully tested yet and I won't be doing that until the game is 100% complete; then I can go through it on my tablet and see if there is anything that needs tweaking for it.