Reflex – Dev Diary 30
World 4 development has begun. So far I've drawn up the first 5 levels. Two of these will require new tutorials produced to introduce the player to the phased laser tower and the holder tiles.
I've already added the first of the World 4 levels into the game to ensure that the background tiles are suitable and to add in the planet view for the world. Everything is looking great so far.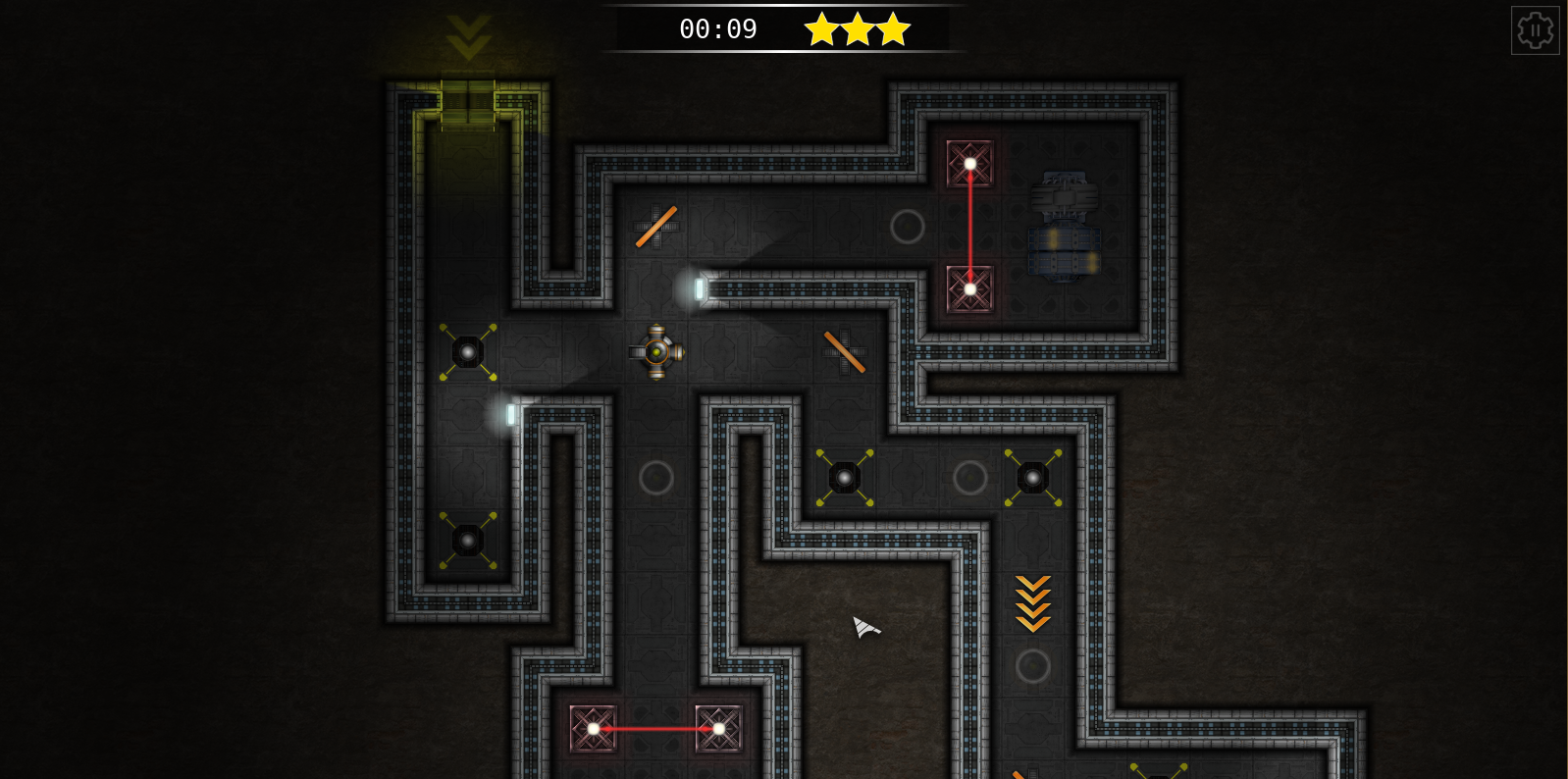 I also went through a load of royalty free music tracks and picked out a few for the game. What I need to do is code up a music handler object that I can give commands to fade in and out tracks as the player navigates through menus and levels.
Other things that have been updated this week:
The damaged version of the laser turret has been added into the game along with the necessary explosion and shrapnel effects.
The laser turret can now be destroyed by the player – if they can access the back of the turret.
The holder reflector was snapping the missile into place a bit too early resulting in an abrupt movement.
World 4 planet and description added.
World 5 planet and description added in preparation.