Reflex – Dev Diary 18
Real life work is beginning to pick up so development time has dropped quite a bit in the last few weeks. However, I'm still making great progress.
This week I have been refining the reactor sprites so that they fit in better with the rest of the assets. Originally they were orange tinted, now they are blue and grey and look a lot better. With World 3 being added in I wanted to switch to a new type of reactor so I've also been creating a new sprite for this new world. And I plan to do other variations of the reactor for the other worlds to keep things look fresh as the player progresses. I'll also be looking into different wall colourings and styles across the worlds.
Levels 3.1 and 3.2 have been added to the game. The first of which introduces one-way tiles. These will only ever allow the missile to pass through in one direction.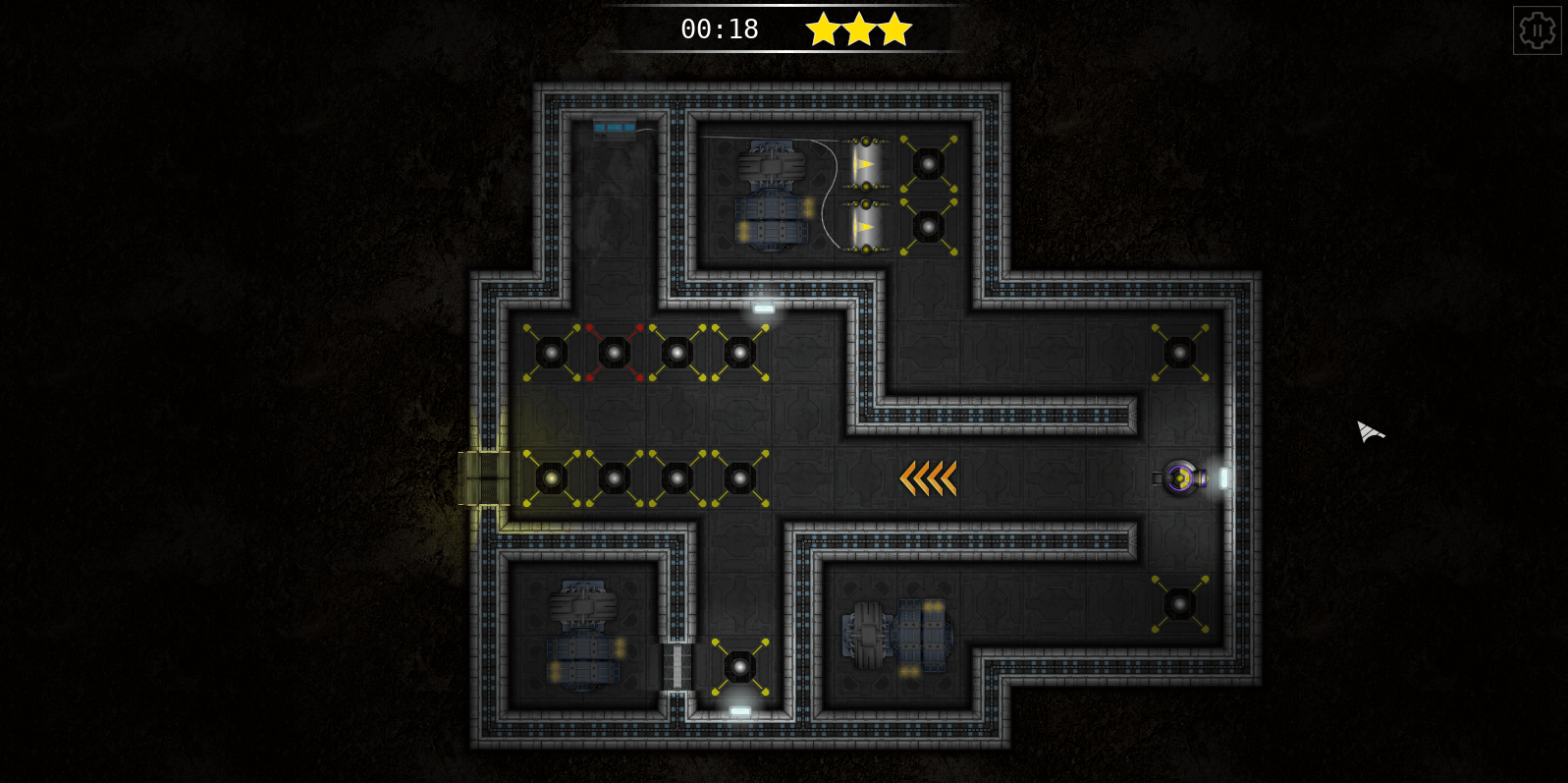 I also want to add a few more visual effects. When a reactor is destroyed I want the lights of the base to flicker a bit, and when the last reactor is down the lights should go to an emergency red colour. Well, maybe. We'll see what happens when I give it a go.